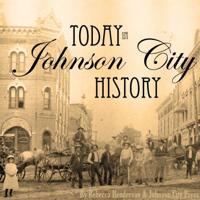 Today in Johnson City History: March 13 | Living
March 13, 1922: A century ago today, the Bristol Herald Courier reported: "Chancery Court will meet at Johnson City this morning instead of Kingsport, as announced in the Herald Courier yesterday. The court will meet in Kingsport next Monday. Chancellor Haynes will preside over the tribunal at both locations.
The Bristol Herald Courier was, and still is, a newspaper published in Bristol. The Johnson City Chronicle was not published on Mondays in 1922. March 13, 1922 fell on a Monday.
March 13, 1947: Seventy-five years ago today, the Johnson City Press-Chronicle brought news to readers of an upcoming cattle show and sale. "Plans have been completed for the third annual Hereford Show and Sale to be held Friday, March 21 at Big Burley Warehouse No. 1. JH Thompson, secretary of East Tennessee Hereford Breeders Inc., said last night. The show will take place at 10 a.m. and the sale will follow at 1 p.m.
"The show sponsored by the Johnson City Chamber of Commerce will feature $500 in cash prizes donated by the chamber."
"As a pre-show, a banquet will be held at 7:30 p.m. on Thursday, March 20 in the ballroom of the John Sevier Hotel. Jack Turner of Kansas City, secretary of the American Hereford Association, will be the speaker.
"Agricultural Commissioner OE Van Cleave of Nashville will be among the visitors to the exhibit and sale, which will draw several hundred spectators and cattlemen from Tennessee and other states."
"Fifty-one animals will be placed on display and for sale by 18 consignees. They will be displayed in six leaderboards, two more than the previous two years. Col. Earl Gartin of Greensboro, Indiana, will be the auctioneer.
"Catalogues, listing shippers, grades, prize money and animal information, have been placed in the mails this week."
"Thompson said the animals were much better than those shown at previous shows and sales, and it's likely the average sale price will exceed last year's when they averaged $458 per head."
"Shippers include WW Bacon of Jonesboro, Earl Pate of Elizabethton, Smithdale Farms, owned by John C. and WH Smith of Limestone, SS Smith of Hampton, Earl Robertson of Roan Mountain, Homestead Farms, owned by JM Leonard and WE Reedy. of Johnson City, Shadyland Farms, owned by Wayland Crouch of Boones Creek, T. Glenn Doane and Sons of Blountville, DB Parker of Blountville, WS Osborne of Piney Flats, Dr. RP Moss of Kingsport, Hoffman Homestead Farms in Surgoinsville, Love B Rouse of Bristol, and Echo Farms, owned by DE Hall of Jonesboro.
Five hundred dollars in 1947 is worth about $6,250 today. Four hundred fifty-eight dollars in 1947 currently has a purchasing power of about $5,726. These two amounts come from www.dollars2013.com.
Jonesboro was spelled that way in 1947.
March 13, 1968: With a Miami, Florida deadline, Johnson City Press-Chronicle readers learned that "Pretty Toni Kay Nanney, acquitted of helping her former lover kill her husband, has gone to her home in Elizabethtown (sic), Tennessee, Tuesday."
"Mrs. Nanney, who could touch her late husband's $46,000 life insurance policy, checked herself into the Dade County Jail just minutes after being acquitted by an all-male jury early Tuesday morning.
"She collected her three dollars from the prison commissioner's fund and her clothes, stopped at her lawyer's office, and with her father, Guy Thompson, and a sister, Charlene, left for home."
"The curvy 25-year-old mother of three screamed and hugged defense attorney Harry Prebish late Monday night when the all-male jury delivered their verdict to end the eight-day trial."
"She was charged with helping 32-year-old Felix Lopez cover up the death of her husband, Joseph Nanney, who was fatally beaten with a tire tool. Her husband's body was found in a partially burned car which crashed into an electric pole on July 23.
"Nanney had purchased a $46,000 double indemnity life insurance policy shortly before her death, and an insurance company spokesperson said it would be paid as soon as a beneficiary could be found. determined."
"Lopez, a co-defendant with the victim's blonde wife, made his guilty plea just before the jury sat down last Tuesday to begin hearing the case."
"Lopez is the former principal of a school for retarded children in Fort Myers."
"Elizabethton, Tennessee attorneys Lewis Merryman and Robert E. Banks traveled to Florida to represent the three Nanney children. Nanney's father in Elizabethton has custody of the children by court order.
Forty-six thousand dollars in 1968 is worth about $368,500 today. Three dollars in 1968 now have a purchasing power of about 24 dollars. These figures come from www.dollars2013.com.
March 13, 1972: Fifty years ago today, the Johnson City Press-Chronicle opined: "Keep your 1972 calendars, folks. According to the World Almanac's perpetual calendar, the identical arrangement of days and dates will repeat itself in the year 2000."
"(A 1944 or 1916 calendar will do just as well, if you still have one. Which means, by the way, this is the first time in this century that this particular calendar has started without a world war at his best. )"
"For those eager to ring in a new century, it is good to realize that New Year's Day 2000 will fall on a Saturday, as it did this year. That will leave a whole weekend to recuperate, but maybe by then there will be a one-day workweek and a six-day weekend.
March 13, 1997: The Johnson City Press editorial team applauded a recent decision by the Johnson City Board of Education. "Do the job well and get the job."
"That sums up Johnson City's search for a new superintendent of schools."
"William 'Dan' Russell has been acting principal since the departure of Bill Symons – and has performed so well that the school board made the position permanent on Tuesday."
"Certainly, it is a good decision. Russell has been with the system since 1985, first as director of Science Hill and then as staff coordinator. It is a known quantity and, more importantly, a quality.
"The board made a wise decision."
———
Many people have asked me how I write my daily column, "Today in Johnson City History." I use a variety of resources, both online and in print.
If you have church or club newsletters or bulletins, graduation announcements, funeral visitation programs, directories (school, club, or church), nonprofit organization information (eg annual reports, fundraising information, etc.), dance or music recitals, sales invoices, I would like to have access to them.
If I am able to use it in my column, it will be awarded. If you need the resources returned, please ensure your contact details are included. I can be reached at 423-929-3111 ext. 7. Leave a message. Thank you very much for helping to complete my column!
Sources: