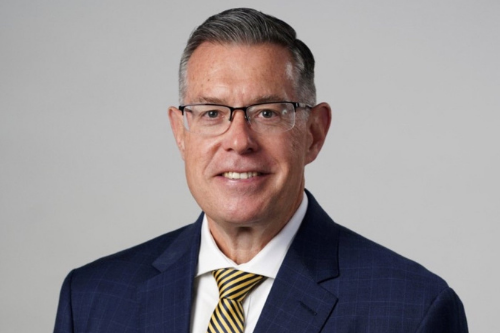 Nationwide uses COO for E&S / specialty
Nationwide announced the appointment of George Williams as COO for its Surplus and Surplus / Specialty team. In his new role, Williams (pictured above) will be responsible for E&S / Specialty business operations, claims and national indemnification. He will join the company on November 8.
Williams has nearly 30 years of experience in the industry. He joined Nationwide after Guy Carpenter, where he was responsible for global customer support services. Prior to that, Williams spent nearly 21 years at AIG, where he held a number of different positions, including as COO of the company's North American general insurance division, global product manager for SMEs for the US, UK, South East Asia and Germany, and Managing Director of AIG's business portfolio in Germany, Austria and Switzerland.
"George is a highly collaborative leader, with a career spanning global P&L, turnarounds, business systems and automation, as well as front / middle / back office, credit, claims, product and distribution." said Russ Johnston, president of Nationwide's E&S / Specialty. "I have no doubts that George will continue the tradition of caring for our members through a world-class claims and operations organization."
Read more : Nationwide Offers Coverage Tool to Amazon Business Prime Members
"I am proud to join a company with Nationwide tradition and history, and look forward to collaborating with colleagues across claims, operations and technology to deliver an enhanced value proposition to stakeholders," Williams said.