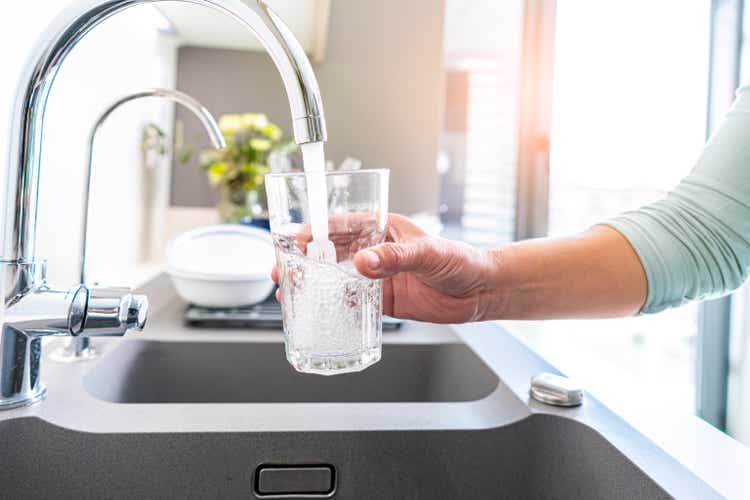 Franklin Electric: Delivers leverage to real pain points (NASDAQ: FELE)
One of my criticisms of the generally highly regarded industrial water sub-sector is that many of these companies are not particularly well leveraged to solve the real world water problems of ensuring an adequate supply of drinking water. Leak detection, condition monitoring, advanced meters, and basic infrastructure (pumps, valves, etc.) certainly have their place, but I think Franklin Electric (NASDAQ: FELE) its focus on groundwater pumps and increasing attention to water treatment/quality sets it apart.
These stocks have outperformed other water stocks like Mueller (MWA), Watts (WTS) and Xylem (XYL) by quite significant amounts since my last update (around 20%, 15% and 35%, respectively) , although the shares are only slightly off in absolute terms (and Evoque (AQUA) did even better). Given the company's performance since that last update, including strong pricing power, I'm more bullish on stocks and valuation today.
No real slack in basic demand
Unlike many industrialists who have seen growth momentum wane as the recovery matures, Franklin is benefiting from healthy underlying demand and strong pricing power. Organic revenue growth slowed from 28% to 11% between the second and third quarters of 2021, but then re-accelerated to 26% in the fourth quarter, and I like the teen core organic growth outlook for 2022, which could end up being about double the growth rate of the "typical" multi-industrial this year.
Of course, the price is an important caveat. Most of the upside I see now is due to strong pricing actions (double-digit up in Q4'21) taken to offset higher input and logistics costs, so the underlying volume does not bend that much (although it remains positive). A key thing to watch in 2023 and beyond will be the persistence of this price strength.
Most of Franklin's main movers look strong right now. Growth in residential construction led to 26% growth in this water supply systems sub-segment, while overall demand for groundwater systems increased 34% on even higher demand in l agricultural spending is benefiting from a combination of high crop prices and severe droughts in many growing regions.
Industrial demand was also healthy, helped by strong demand for mining pumping equipment and underground refueling system equipment (a trend echoed by Dover (DOV)). While the surface supply market has softened, Franklin is much more heavily reliant on underground systems and software.
A market that is not yet helping as much (at least relatively speaking) is construction. Construction is a driver for dewatering activity, and while activity is improving here, I expect better results later in 2H'22 and FY'23 as activity from non-residential construction resumes.
Basic products for major pain points
I continue to be quite optimistic about long-term opportunities in Franklin's core groundwater business. Securing the supply of clean water has captured the spotlight in the infrastructure stimulus bill, but the reality is that water supply is becoming more difficult in many areas, leading to a growing need for pumping to supply the necessary water.
While I'm hoping that other technologies that help reduce waste (including improved leak detection and water harvesting technologies) can alleviate some of the supply crisis, I don't see likely change in the basic equation of more people trying to consume harder-to access the resource, with the end result being more pumping (and more demand for Franklin).
Likewise with the agricultural side of Franklin's business. Precision agriculture can help farmers use water more efficiently, but I don't see much likelihood of a decrease in demand for pumping groundwater for agricultural irrigation, or a decrease in demand for pumping in surface to supply this water.
I also pay attention to Franklin's efforts in water treatment. Pentair (PNR) is further along in developing this business, but there are many potential angles for this business, with industrial, commercial and residential customers all having an increasing need for water treatment to varying degrees.
Ongoing opportunities outside of water production
While I think Franklin's most exciting opportunities are in what I would call "water production" (pumping water for residential, agricultural, and commercial/industrial purposes), I think there are also opportunities to watch in other parts of the business.
Oil/gas isn't a particularly big part of the business, but the company leverages artificial lift (essentially pumps that help oil and gas wells produce more), and a combination of higher energy prices and limited interest in capital expenditure should drive more interest in maximizing the productivity of existing wells.
In mining, I expect more and more activity to take place underground, as there are fewer and fewer economic surface deposits and governments take a tougher line on environmental impacts. As mining moves further underground, the demand for dewatering is expected to be significant.
I also see longer-term opportunities in the refueling business. I'm not aware of any action by Franklin to position itself in favor of alternative fuels like hydrogen, but the company has opportunities like reducing emissions in China, where vapor recovery is not not yet commonly used.
Perspectives
Prices have gotten much higher than I expected six months ago, and that's a big driver of my higher revenue estimates. That said, the overall business is also doing well and I continue to see good long-term growth opportunities related to water quality and access. More mergers and acquisitions to support the water treatment business are likely, and Franklin's balance sheet can easily support it.
With solid short-term pricing, my long-term revenue growth rate increases by more than half a point from nearly 6% to nearly 7% mid to high teen growth over the course of the year. fiscal year 22 slowing to mid-single digit. growth in FY23. Again, this growth is underpinned by my expectations of increased demand/need for pumping to support drinking water and agricultural irrigation, as well as treatment growth some water.
On the margin side, supply chain and logistics costs are going to pinch, and that's expected to last all of 2022. With that, I don't expect much improvement in EBITDA margin over the course of in FY22 and only a little in 2023, before margins start to climb a little more significantly. Over the long term, I expect FCF margins to improve from high single digit run rate to low to mid teens, resulting in normalized high single digit FCF growth.
Discounting the cash flows resulting from my modeling assumptions, I get a fair value close to $100 and a long-term annualized prospective total return in the high numbers. My margin/return oriented EV/EBITDA approach isn't as favourable, but I don't expect significant margin leverage over the next two years and this approach doesn't reward growth.
The essential
Franklin stocks may not be "can't miss" cheap, and I wouldn't consider my revenue or margin assumptions to be so conservative. Yet I believe this is a company with strong strategic positioning in some important areas of water infrastructure that can sustain above-average long-term growth, while creating options for longer-term growth (such as moving to more advanced water treatment). Given a decent potential return, I think it's a name to consider on this recent decline in water-related industry names.