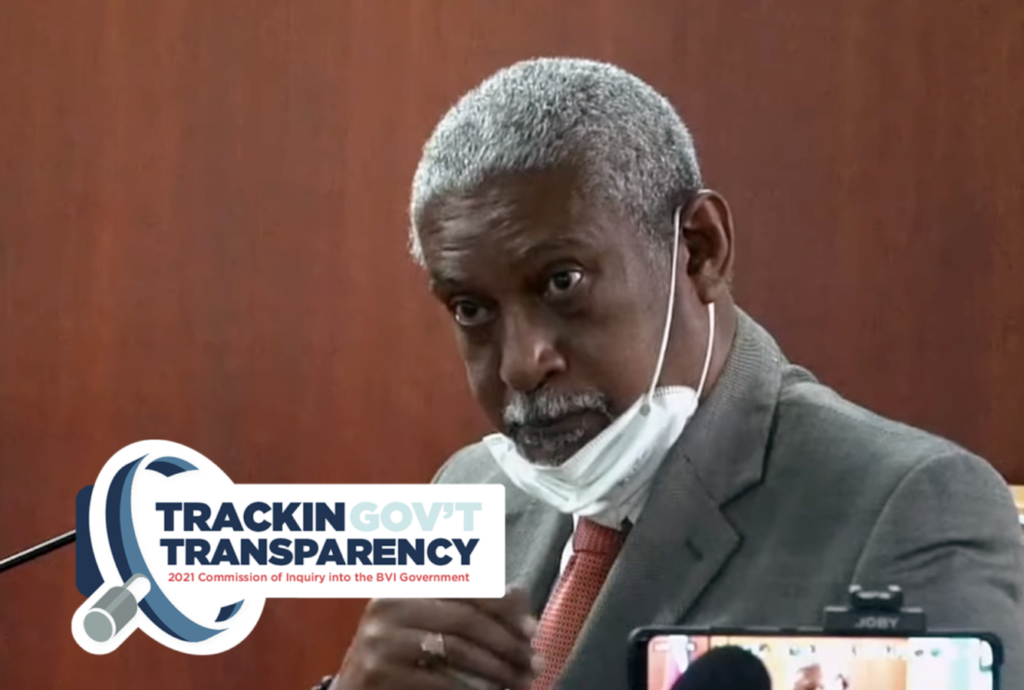 Former Prime Minister Fahie asked us to file an injunction against COI
The injunction against Commission of Inquiry lawyers to prevent them from practicing in the Virgin Islands was crafted by former Prime Minister Andrew Fahie.
That's according to a letter from Silk Legal sent to the special parliamentary committee that was formed to decide whether former President Julian Willock should personally pay the roughly $98,000 in legal fees incurred in the court case.
Silk Legal's solicitor, Richard Rowe, said in the letter: 'We at Silk Legal (BVI) Inc have been verbally and repeatedly instructed by the then Prime Minister and Finance Minister, the Honorable Mr. Andrew A. Fahie, to file an injunction against COI. lawyers, who were acting in criminal breach of the Legal Professions Act 2015".
The letter explained that Silk Legal had received numerous phone calls directly from the Prime Minister at the time, ordering the case to be dismissed without delay.
"We must not forget that the Prime Minister signed the contract under which we acted. Withers also urged us to seek an injunction and we had conversations about how this could be done," Rowe said in the letter.
"The Honorable President also reported that he had received a phone call from the Vice President, the Honorable Neville A. Smith, indicating that the then Prime Minister had instructed him to ask the then President to ask Silk Legal (BVI) Inc to seek this injunction," he continued.
Rowe noted that the issue of the attorney general's authorization only arose after the injunction petition was filed.
"The question of authorization was raised in an irregular judgment. When we say improperly, we mean that the law requires that the parties have an opportunity to be heard before a judgment is rendered. No such opportunity was offered to the President before this judgment was rendered," the letter continued.
"We then asked the President to obtain the necessary authorization from the Attorney General. Unfortunately, to our knowledge, the Attorney General has not responded. We then recommended to the President that the best course of action was to withdraw the case in light of the judges' request for leave. The President then ordered us to withdraw," he continued.
Ultimately, the House Select Committee determined that no express permission was given to Willock to file the injunction as such, the burden of payment resting entirely with him; as decided by the court in the first place.
Our fees pale in comparison to the cost of redemption in the UK — Silk Legal
Copyright 2022 BVI News, Media Expressions Limited. All rights reserved. This material may not be published, broadcast, rewritten or distributed.